Most citrus fruits contain extremely high quantities of Vitamin C, which is why you can expect your dermatologist to recommend you to eat a lot of fresh fruits like oranges, lemons, etc. to imbibe benefits from them.
In general, Vitamin C serums and moisturizers are recommended because they can make your skin glow and cure dull and grumpy skin, and reduces acne to give you clear skin.
But why invest so much in a cosmetic product, which potentially comes with numerous chemical additives and might not even be suitable for your skin?
Instead, you can turn to your fresh fruits and apply them to your skin for basically the same results without burning a hole in your pocket.
Did you know that orange peels contain much more Vitamin C than orange juice or the pulp itself?
In this post, we will see how to use orange peel powder for acne scars.
You can incorporate orange peel into your daily skincare routine and make orange peel face packs to impart the benefits of orange peel to your skin.
It has many medicinal properties that help in lightening and reducing pigmentation, uneven skin tone, acne scars, and soothes sunburns, and provides faster cell turnover to remove any blemishes from your face that can be caused because of oily skin, dermaplaning.
What Is Orange Peel Powder?
Orange peel powder is dried and ground orange peels with strong antioxidant properties.
Orange peel powder has many health benefits, including easing indigestion, enhancing immunity, aiding weight loss, strengthening nails.
It usually comes from the outer part of the fruit (the zest) and it's one of the most potent sources of antioxidants known to man!
Studies have shown that just adding a few tablespoons daily to your breakfast cereal or smoothie could be enough to reduce disease risk by 28%.
And contrary to what you might think – this kind of extracts are actually found in medicines like aspirin – meaning they not only taste great but are also powerful medicine for your muscles and joints in particular.
How Can It Help With Acne Scars?
As an acne scar treatment, this natural ingredient forces cells within the epidermis layer of skin to produce more collagen and elastin- a vital substance that makes skin strong, elastic, and firm.
The end result is an improved appearance for scars while also improving your overall health simultaneously!
5 Masks Using Orange Peel Powder For Acne Scars
Making an orange peel face mask is relatively easier than it sounds.
All you need for such face masks are a few kitchen ingredients like honey, yogurt, milk, and turmeric powder, which will add an extra kick to refreshing your skin with medicinal additions.
If you're confused about how to make an orange peel powder face mask, it's actually very easy.
First, you need to peel your oranges. Once you have your orange peels, you need to take out the fibrous threads on the inside and wash the peels with water.
Then you need to dry the peels under the sun completely and then grind it, and it will automatically turn into a powder form that you can use immediately.
This powder can then be stored in an airtight container for at least 6 months and can be used in each fresh face pack you use.
1. Honey, Milk, Turmeric, And Orange Peel Mask For Acne Scars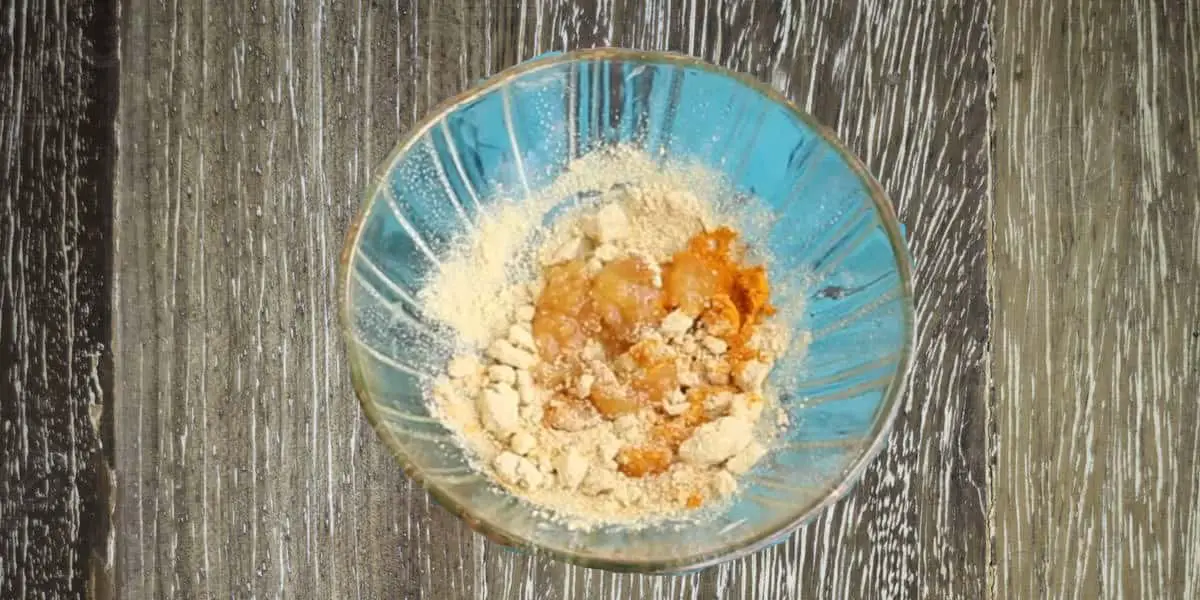 Take 2 teaspoons of orange peel, half a teaspoon of turmeric, a teaspoon of honey, and two teaspoons of raw milk.
Incorporate all of this into a thick paste and apply it all over your cleansed face and neck.
Keep this on for 15-20 minutes and then start massaging this for 1-2 minutes.
The orange peel will act as an exfoliator and remove any dead skin cells, and oil build-up.
The honey acts as a natural humectant and will keep your skin moisturized along with the raw milk.
2. Multani Mitti, Rose Water, And Orange Peel Powder Face Pack For Acne
Multani Mitti and Rosewater have been an age-old clay masking recipe that counters combination and oily skin and sucks out any impurity sitting on your skin like blackheads and whiteheads.
Combine a tablespoon of Multani mitti, a tablespoon of orange peel powder and rose water to make into a paste and apply on the face. Wash it off when it is dry or semi-dry.
The orange peel powder helps impart a beautiful clear skin and also tightens any open pores and visibly controls oil and sebum secretion in your skin.
Multani mitti and rosewater are also used as other natural home remedies such as tan removal.
According to November Culture, three tablespoons and one tablespoon of rosewater will form a paste, which if applied evenly and allowed to dry for an hour should help in removing the tan from your face.
3. Yoghurt And Orange Peel Powder Mask For Acne Scars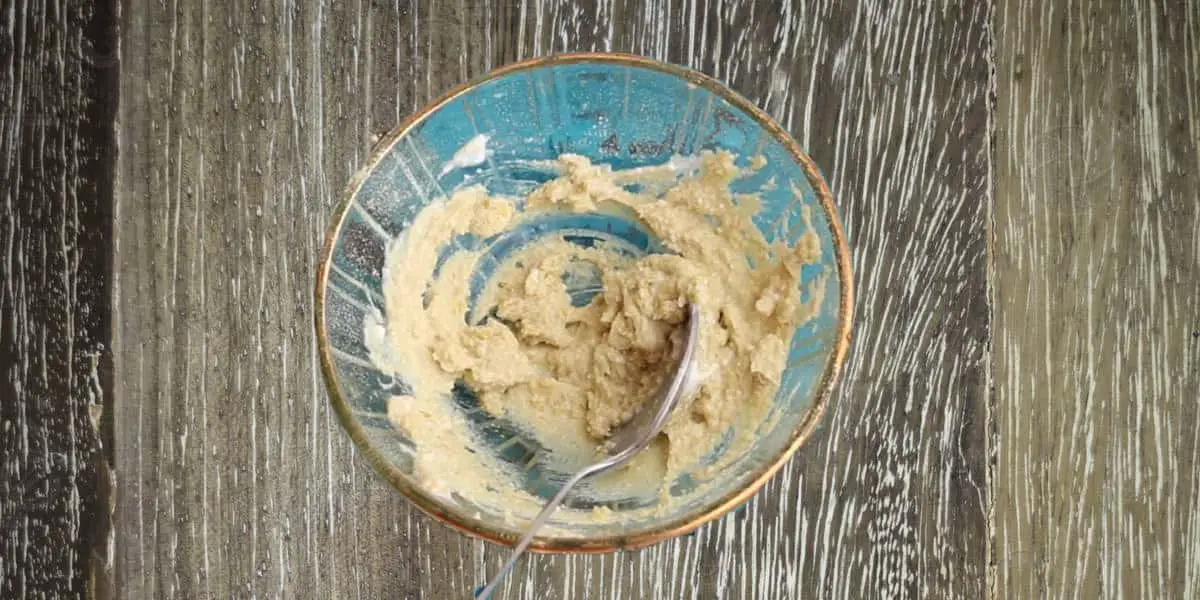 Take a tablespoon of orange peel powder and two tablespoons of yogurt and mix this into a thick paste.
The orange peel powder will impart a natural glow on your face, and the yogurt will neutralize any acne and oil on your face.
This is especially useful if you are using this before going to a big party or an event.
Just keep this on for 20 minutes, and you'll see a noticeable difference in your skin texture and a toned and clear appearance.
This is recommended for use on oily skin as yogurt will visibly control oil secretion in your skin.
4. Walnut Powder, Sandalwood, And Orange Peel Powder Face Pack For Acne
If you are looking to exfoliate or scrub your face with orange peel powder, you need to add two very important ingredients; a tablespoon of walnut powder and a tablespoon of sandalwood.
Combine them with a tablespoon of orange peel powder, 2-3 drops of lemon juice, and two tablespoons of rose water to make a paste.
All three of the orange peel ingredients, lemon juice, and rose water are renowned for their lightening and glow-inducing properties.
The walnut powder usually comes with coarse particles which act as a scrub, and the paste must be used very gently.
The sandalwood powder counteracts any rough microdermabrasion on the skin and helps retain the skin's ph.
You will see an immediate glow just after using this.
5. Lime And Orange Peel Powder Mask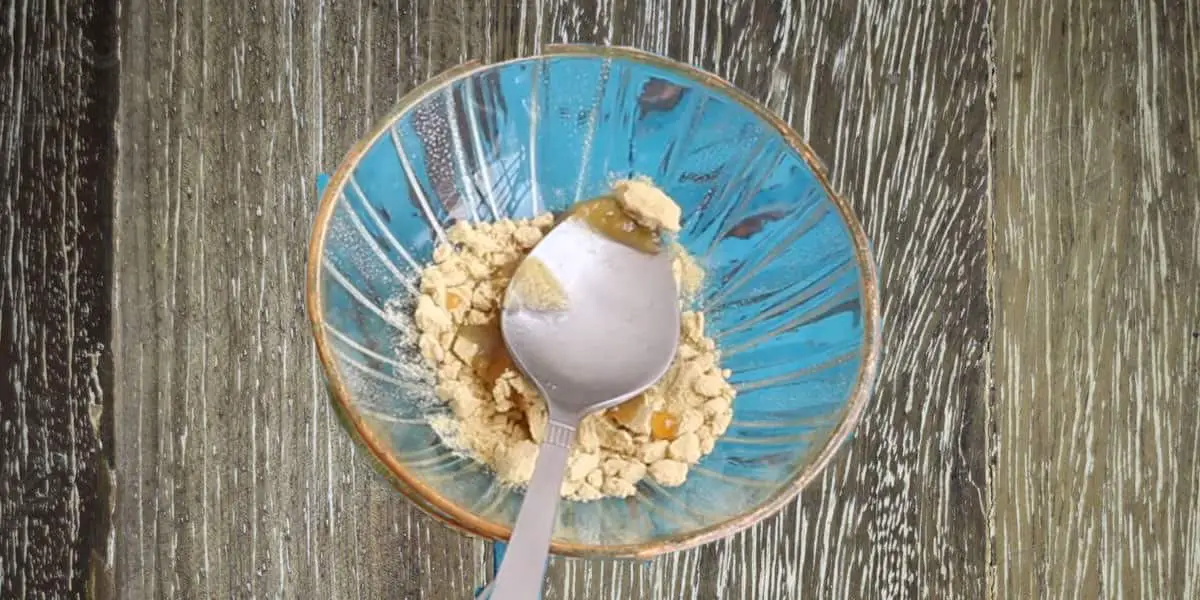 Sunshine is so lovely, but the sun's effects are so harmful to you and manifest themselves in tan and other problems.
Lime and oranges both are extremely rich in Vitamin C and will help lighten any signs of tan and hyperpigmentation.
Combine 2 tablespoons of orange peel powder, a few drops of lime, and a tablespoon of Multani mitti and sandalwood powder each.
Apply on to your face and let it dry out before rinsing it.
This will visibly reduce your acne scars, and you should give this a try if you have acne-prone oily skin.
Why Should You Use It Instead Of A Store-Bought Product?
Orange peel powder is cheaper – A jar of orange peel powder can last a month and only costs about $6. Cheap ingredients for acne scars are an optimum solution to producing fresh, healthy skin without breaking the bank. Proactive treatments like this one are very cost-effective in comparison to store-bought products.
Simple prep for use – It takes less than 10 minutes before you apply the product which makes it easy to incorporate into your routine (it's discreet too so no more messy creams).
No harsh chemicals – Getting rid of wrinkles or cystic acne doesn't require any help from anything other than what's found in nature!
When Should You Use It?
The best time to apply the treatment is before bedtime as the skin will be rejuvenated throughout a good night's sleep.
However, the pith on orange peel seed contains dermatitis-inhibiting phenolic extracts which increase its effectiveness on acne and wrinkles.
A crushed portion of a peeled orange that has seeds should be applied to dry or wet skin for five minutes, then wiped off with a washcloth soaked in warm water.
This method ensures the proper removal of oils without making the skin too dry.
More than one application per day may cause redness because of irritation-inducing ingredients like citric acid and vitamin C – so it's probably better not to do this more than once a day until your skin adjusts to the substance.
Where To Buy Orange Peel Powder?
You can buy it from any nearby local store, or from Amazon. 
FAQ's About Using This Remedy For Skincare Issues
Can Orange Peel Lighten Dark Spots?
Yes, you can use a mixture of orange peel with lemon together in order to produce a lightning effect on the dark spots. This is usually mixed with oil and then massaged all over the dark spot area. The vitamin C in both oranges and lemons will help make your skin look brighter while also lightening any discoloration that you may have on your skin.
Can I Apply Orange Peel Powder Overnight?
Yes. If you can successfully sleep with it on, and not be bothered by the slight odor that could result, go for it! You'll wake up to healthier-looking skin.

Moreover, the vitamin C in oranges will also help suppress wrinkles on your skin overnight as well as continue to protect from UV rays while you sleep. The Vitamin C content of orange peels is about three times higher than an average orange fruit itself – so applying some peel powder before bedtime would do wonders for your health and beauty regimen!

And finally, if you don't mind using it during the day supplementing with a facial serum or cream might also work too.
Can I Apply Orange Peel Powder Daily?
Yes. Orange peel powder contains 16 minerals and vitamins including vitamin C, calcium, magnesium, potassium, niacin, and thiamine. When applied to the skin it is an effective skincare product that has been used for centuries. It can be mixed with water to make a paste or diluted with a carrier oil such as sweet almond oil for those allergic to tree nuts.
Can I Mix Orange Peel Powder With Water?
Yes. Orange peel powder can be blended with water to make a soothing and healing face mask that may reduce the effects of aging.
How Long Can We Store Orange Peel Powder?
If the orange peel powder is not exposed to any sunlight, it can remain fresh for around 3 years. If it has been exposed to sunlight there's no way of knowing how long it will stay good for without more information.
Final Verdict On Orange Peel Powder For Acne Scars
It is established that orange peel powder combined with a few ingredients that are easy to source and even easier to use, can easily trump your expensive cosmetic products with a few very easy DIY face masks.
You can also put in any other ingredient like gram flour should you want to customize these masks for acne scars.
These masks will prove beneficial for your skin in the long run and condition your skin to be clearer and better.
Next Up: Check out these other scar treatment home remedies.