The holiday season is around the corner. 
You want topamper your skin. 
But stressful lifestyle, lack of sleep, and lack of nutrition are preventing you from getting that radiant, glowing skin.
This is where some simplehomemade tips for glowing skincome in handy, as they are a natural and much simpler alternative to heavy-duty cosmetic products. 
Want to knowhow to make your skin glow naturally at home? 
If you have been neglecting your skincare regimen for a while and have started noticing dry, discolored, and patchy skin, this post is for you. 
In this post, I am sharing some homemade beauty tips for the face using which you can get glowing skin naturally in a week. 
So, let's dive right in.
Note: These tips will not make your skin glow overnight. You have to follow these tips religiously for at least a week to be able to see results.
Moisturizing is very important for glowing skin.It not only makes your skin glow but also forms a protective layer on your skin because of which the skin remains hydrated. 
It reduces flakiness, dullness, and dryness and also protects your skin from premature aging. 
So, make it a point to moisturize your skin at least twice a day if you want to get a glow on the skin naturally.
You do not have to buy an expensive moisturizer from the market.I useAloe Vera, and it works great for me.
In 1 glass of warm water, add a few drops of lemon and honey, and drink every morning to get glowing skin naturally. 
Lemon is loaded with antioxidants and nutrients that help in rejuvenating your system and removing toxins to your skin clear. 
Drinking lemon and honey water daily can help in removing any scars, blackheads, and acne marks.It also reduces the signs of aging by removing fine lines and wrinkles.This drink makes the skin healthy and glowing.
I always recommend including Vitamin C serum in your daily skincare routine. 
Vitamin C not only protects your skin from sun damage, but also helps in strengthening your skin, reducing fine lines and wrinkles, reducing discoloration, and in increasing collagen production. 
It helps to balance uneven skin tone, brighten up your complexion, and in providing a youthful appearance to your skin. 
So, do include Vitamin C serum in your daily skincare routine to make your face glow naturally.  
Here is a simple recipe for preparing a Homemade Vitamin C Serum Using Orange Peel on my blog. 
Always wash your hands before washing your face. 
If your hands are dirty and you are washing your face using a cleanser with those dirty hands, you are adding dirt into your pores. This can lead to many skin problems. 
So, do follow this very simple tip – wash your hands thoroughly before washing your face. It keeps your skin healthy and glowing. 
It is a good practice to wash your face with lukewarm water and immediately follow up with a splash of cold water. 
This helps to tighten the pores and increases the firmness of the skin. It will add an extra glow on your face and your skin will remain fresh all day. 
Almonds repair skin damage and increase new cell formation, because of which your skin feels soft and smooth. It enhances the skin tone and texture and restores the skin's glow. 
So, do try to have some almonds daily to make your skin glow naturally. 
If you are suffering from a dull complexion, use a face mask once or twice a week. 
You can prepare a simple face mask using all the natural ingredients available in your kitchen. 
Take some milk in a bowl, and add a pinch of turmeric powder into it. Add a tablespoon of honey, and a few drops of lemon into this mixture. The perfect skin glowing face pack is ready for use. 
Using this face mask, your face will become bright, clear, and flawless. This face mask has skin lightening properties and reduces any dark patches from your skin. 
It makes your skin soft, nourishes the skin, and reduces large pores. 
You can use this face mask twice a week to get a glow on the skin naturally.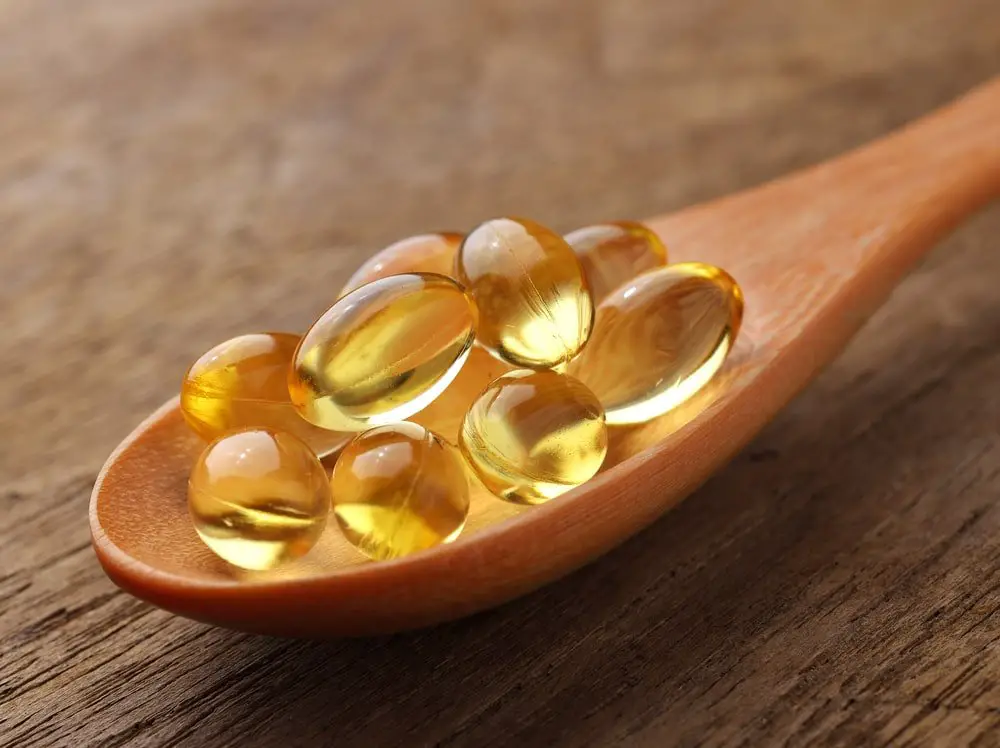 I would highly recommend incorporating afish oil supplementin your diet. 
Fish oil has two types of omega fatty acids, which help in reducing acne, slows aging, and makes your skin glow inside out.It is very useful for your skin and hair. 
So this is one supplement I would like to recommend for naturally glowing skin. 
Exfoliation is a very important step for glowing skin. 
You do not have to buy any expensive scrub from the market. You can prepare a homemade scrub using the ingredients present in your kitchen. 
Take some sugar and add a few drops of lemon and honey into it. Mix the ingredients together, and you are good to go. 
This scrub is suitable for all skin types. It will help remove all the dead skin cells from your skin because of which the dullness and darkness from the skin are gone, and there is more glow on your skin. 
Exfoliation increases the blood circulation in your skin, because of which the skin becomes healthy and glowing, and there is an increase in the formation of new skin cells. It unclogs your pores, reduces pigmentation, and removes tanning from your skin. 
It is a very important step for bright and glowing skin. Exfoliate once or twice a week for bright and glowing skin naturally at home. 
Using sunscreen will eliminate the problem of tanning and sunburns. 
UV rays from the sun try to attack the proteins present in your skin like collagen, whereas sunscreen protects our skin from these harmful ultraviolet radiation from the sun.It prevents skin cancer, premature aging. 
Sunscreen protects the skin from future damage. 
So, do use a sunscreen between 10 am to 5 pm every day when you step out of your house.It will keep your skin healthy and glowing. 
Water removes all the toxins from your body, maintains moisture, and increases skin elasticity. 
If your skin is hydrated then your complexion will also be radiant. 
So, drink 3 to 4 liters of water every day to get a glow on the skin naturally. 
If you suffer from occasional breakouts, it might be due to the lack of blood circulation that builds up toxins in your skin cells. 
So, it becomes important to massage your face to stimulate blood circulation (i.e increase the flow of oxygen) and remove tension from the skin. It naturally lifts your skin and prevents sagging. 
Blood circulation also increases the production of collagen, which results in glowing skin. 
Just take any oil that suits your skin, and start massaging your face in circular motions for 3-5 minutes. 
Exercise is an easy way to get glowing skin. It increases the heart rate and improves blood circulation, thereby removing toxins from the body. 
Yoga is one of the ways to significantly improve the texture of your skin. As they say, you have to be healthy from the inside, to look good from the outside. 
Yoga not only provides health benefits physically, but it is known to give your skin a natural glow as no other cream or serum can. 
All you need to do is sit for an hour and perform some asanas that will give positive results with no investment from your side. 
Sounds cool right? 
Sarvangasana, Utthanasana, Halasan are some of the poses that can help achieve that radiant glow.
Since I have started doing yoga every day, I feel a noticeable difference in my skin tone. I love it!
Getting a night of good sound sleep is very essential for glowing skin. 
If you are not sleeping well, it shows up on your face. 
When you sleep, your skin is in rejuvenation mode. Any repair of skin cells happens at night when you are asleep. 
So, do make it a point to get a good night's sleep to make your skin glow naturally.
Eating Vitamin-rich foods like fruits and vegetables helps in improving the complexion of your skin. 
Foods like watermelon and cucumber, which contain a lot of water and antioxidants, help in protecting the skin from environmental factors. 
Avoid stress as much as possible. 
You would have noticed that you break out more when you are stressed. 
That's because stress increases the production of cortisol and other hormones in the body, which makes it more oily. 
Yoga and meditation are some of the ways to manage stress. 
Hot water strips the skin of its moisture and carries away the protective oils on its surface. 
Opt for cooler, short 10-minute showers instead. 
So these were some simple tips to make your skin glow naturally at home.
Do follow these tips to get bright, healthy, and glowing skin at the comfort of your home. 
In just a week, you should be able to see a huge difference in the way your skin looks and feels.The key here is to be consistent in your skincare efforts.If you go back to ignoring your skin, it will go back to being dull again. 
Be consistent, be healthy, be beautiful!
Don't forget to leave a comment below if you are going to try any of the above tips 🙂